Just slap the bracelets on already
What's the perfect music to accompany a little white-collar crime?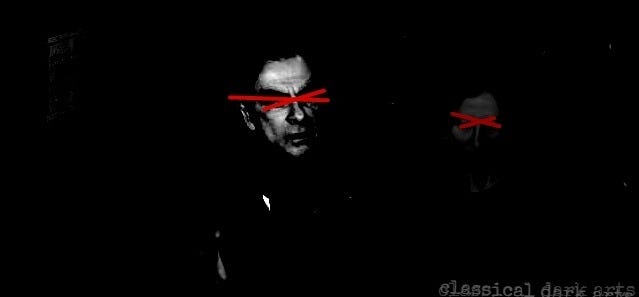 I should've seen this one coming.
Late last quarter I went looking for a stock or holding to zhuzh up the CDA portfolio. We've already got the usual small- and large-cap stocks, junk bonds, bitcoin, that kind of stuff.
So I settled on something less traditional: shares of a charming little Lebanese wine company called Ixsir. Ixsir bottles pristine grapes grown at altitude on calcareous clay and limestone. Sounds like the dream manifest: easy access to quality wine while also goosing our bottom line?
Not so fast.
Turns out Ixsir was cofounded by one-time auto mogul-turned-international fugitive, Carlos Ghosn. Ghosn recently escaped house arrest in Japan — where he was to stand trial for misusing funds as CEO of Nissan — and crept back into Lebanon, a country with no extradition treaty with Japan (there are no coincidences). Ghosn is sitting high & dry.
The problem for me is that Ghosn still technically co-owns Ixsir, and my last-minute FY2019 shopping spree tripped an INTERPOL alarm for transmission of funds to a known fugitive.
Now the entire CDA network has gone to ground while our lawyers untangle this mess.
Think that means we're missing a mailer drop? Fat chance. When we're up against it — like, quite a bit out of our depth here let's be honest — you're in for a zigzagging, discombobulated but still hopefully entertaining mailer. I suggest we get to it.
There's no flu like affluence,
Will
---
Making ends meet on a musician's salary
<slightly manic TEDTalk voice>
What if I told you it cost ONE BILLION DOLLARS to become a successful professional singer? You wouldn't believe me, right?
Well, what if I told you I just LIED and the number is actually one MILLION dollars? Not so bad by comparison, right? Ready to believe that?
Over at The Middle-Class Artist tenor Zach Finkelstein crunched the numbers and came up with that astounding figure. I'll give you a minute to click & read that.
<waiting>
<humming a tune while tapping on the table>
<repeatedly checking watch>
Okay, you all caught up? Good.
You should pop out to Finkelstein's blog for a glance at the details, but I'm gonna highlight a couple things here first.
Finkelstein figures that for the first 16 years of a full-time performance career, you — a musical professional, perhaps a singer like him — are on the hook for tuition, business expenses, pesky and innumerable costs-of-living to the tune of one million USD. This is offset by earnings of $400k over that same time period.
Here's what's stipulated: you live in a big US city (NYC in this case), you paid full-freight at a university or conservatory for six years, and you're at the top of your field in terms of talent and gig-worthiness. That's all you can expect: a $600k sinkhole.
Finkelstein runs other scenarios with other, dismal results: work an unrelated job on the side and end up on the wrong side of $284k after 16 years; that debt shrinks to -$94k if you pair a full-time career alongside your singing career. Not encouraging.
If you move out of NYC things get rosier. Now, nobody affirmatively and enthusiastically chooses to live in Cleveland, Ohio — no shots Cleveland, I had fun — but if you can make it work, you might profit. Eventually.
School is the X-factor. If you drop $30-40k a year for four (or six) years on the trot, expect six figures of debt plus the juice. You can offset with scholarships, grants, or family money. You can do even better at a cheaper school, state school, or trade school — or by not going at all.
Bottom line is: it's a mug's game. Why would anybody willingly sign up for this shit? Finkelstein's conclusion seems to be: live with your parents, drop out of school… actually, just quit music altogether and work in finance, show up at your ten-year high school reunion with a bustdown Richard Mille, an Amex black card, and a coke problem. I kid, I kid.
For those willing to slug it out in spite of dire financial news: good luck. Now you know why we need to most righteously $upport mu$ician$.
Anyway, help yourself to some more of Zach Finkelstein's knowledge. He's a lucid assessor of working musicians' finances.
---
GRAMMY results are in, now let's stop talking about them
The results are in. I'm gonna let you click out to see how your predictions stacked up against the actual winners. Let's just say: there are lessons to be learned. CDA readers successfully predicted winners in three of eight categories.
Thanks for playing. We'll run this gimmick back next year, but in the meantime enjoy the 11-month layoff.
---
The 2020 recipe is simple
I might just be cranky in my old age, or it could be ambient stress from the INTERPOL blue notice we just got served, but recently I've been jonesing for scattered, abstract music that foregoes traditional melodies, hooks, or structure.
To that end, and by way of the National Sawdust Log, we have this gem of a project by sound artist Toshiya Tsunoda. It's a bundle of Tsunoda's albums — recordings made and originally released in the 1990s — re-issued in one tidy package.
Tsunoda's working methods include using an array of microphones to sample sound waves in different settings, something you might call "field recording" in most contexts. It sounds boring because …. it actually is. There's nothing stimulating about listening to the hum of a generator through layers of concrete and building materials. And yet.
Our lives are wired for sound at VERY HIGH VOLUMES. We're under a constant bombardment without realizing it. Any project that sets all that to the side, to focus on one thing, or a fraction of that thing, is the only shit I want to listen to in 2020. And 2030.
Here's something Tsunoda wrote:
If you think about it carefully, the activity of an actual space always moves. […] If you put a contact mic on the ground or the wall of a space as I do, you can hear the standing wave that persists in the place. There is a complex mechanism there even if the wave seems simple. Probably all things – material, construction, temperature, humidity and so on – that concern the place might be a factor here. Place is always moving, like a sleeping cat.
There's more to unpack but it's pretty high-minded for this space. I will steer you first to this video of Toshiya Tsunoda and fellow sound artist Haco. Tsunoda uses a "piezo-ceramic sensor and a stethoscope" and Haco employs something she calls a "stereo bugscope" to tap into sound waves pulsing through a moving Osaka tram.
Bag this up and give it to me in an IV. Extract from Field Recording Archive is the name of the project.
---
I don't hate this idea
---
Links
🥞 Heartwarming: 17-yo books punk show in a Denny's, via Nick
🗣️ Eight of 100 top conductors are women, up from *one* in 2013
🤲 Pathetic: Bieber reduced to begging streams from fans
📷 Mesmerizing LIFE pics of Jascha Heifetz, via Sarah
😤 Rome conservatory's racist coronavirus response
🙏 Rest in peace, Linda Shaver-Gleason
Dark thoughts
I don't need to tell you how lucky it was discovering my kid's walkie-talkies work on the same frequency as Target's. The whole time I worked at Target — two years, maybe? — we never had interlopers on the walkie lines. Now we've successfully looped ourselves into the salesfloor chatter. Fun times ahead.

By the way, if anybody needs the overhead page number for Walmart I think I have it somewhere.

What the hell is going on with energy drinks now? Their names sound like roid-raging American Gladiators ("Bang," "Reign") and they hit like a ton of bricks. Or a bag of crystal. I drank one and my heart beat in Morse code for a couple hours. (The looped message, decoded: "You might die soon.")

I watched Parasite and loved it. Truth be told I almost turned it off — it was on a plane, the neck-pillow-and-Beats-by-Dre guy in front of me had backed his seat up so that my headrest screen touched my nose, and I was devastatingly tired to top it off. However, I kept watching, and was not disappointed.